SKI GEAR
NEW! Salomon and Atomic Skis
Salomon
N QST 92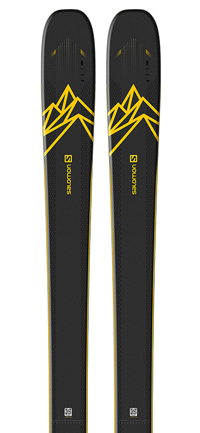 Click to zoom in
BENEFITS
POWER
A new tip-to-tail carbon powered C/FX layer takes our supercharged construction to the next level, for increased power and edge grip.
STABILITY
Experience confidence-boosting stability thanks to the integration of our exclusive Cork Damplifier technology in the tip and tail.
AGILITY
With an all new shape, the QST 92 offers smoother turn initiation and is easier to roll edge to edge especially when making shorter turns.
Salomon
E XDR 80 ST C+Z10 GW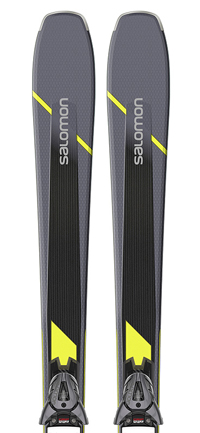 Click to zoom in
BENEFITS
EDGE GRIP
The Semi Sidewall construction is built to provide you with better edge grip in all terrain.
TERRAIN ADAPTATION
The Woodcore construction ensures great stability and ski-to-snow contact, so you can handle different conditions and terrains with confidence.
PRECISION
A strong wood and basalt core reinforcement provides precision and power, so you can experience improved control when carving the groomers.
Atomic
Atomic Vantage 83 R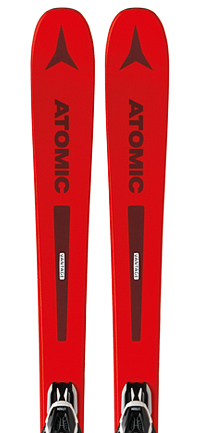 Click to zoom in
BENEFITS
The Atomic Vantage 83 R is a great option for the intermediate skier who wants agility and smooth turning.
Atomic's Step Down Sidewall 2.0 Construction dampens vibrations while giving you edge hold underfoot and easy steering in the tip and tail.
AMT Rocker will help you enter and exit turns easily while helping you float on top of any fresh snow. A Rental Base and Edge add extra durability. Atomic's Light Woodcore offers you a lightweight and forgiving ride down any terrain.
NEW! ASPEN SKIS
We are very excited to introduce our new brand of skis "ASPEN SKIS" made exclusively for Happy Sport Ski Rental. This new line of skis offers performance, sport, and junior models, all in great designs. Each model was tested on the slopes until ultimate perfection was achieved. ASPEN SKIS are handmade, allowing a final product that is unmatched in quality and uniqueness. Once you've experienced the rush that is ASPEN SKIS, you may just be hooked.
Aspen Indian
(Women's Performance)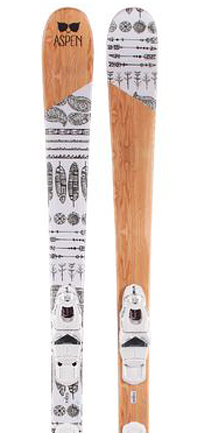 Aspen Shiny Finder
(Women's Performance)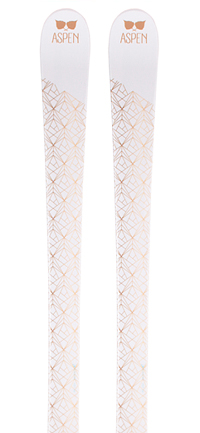 Aspen Rock
(Performance)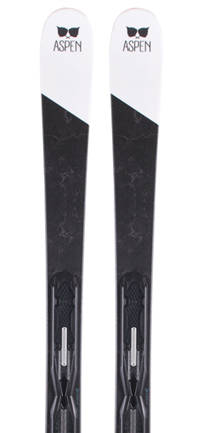 Aspen Galaxy
(Performance)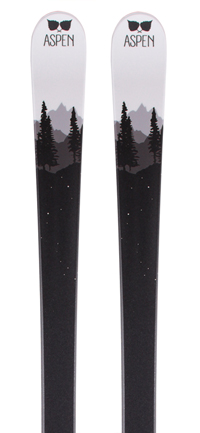 ASPEN Excentric Basalt
(Performance)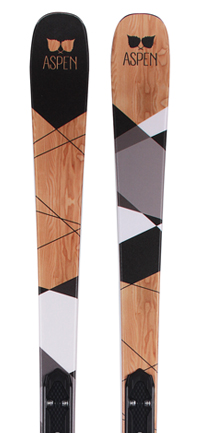 MORE ASPEN SKIS
Aspen Birch
(Performance Skis)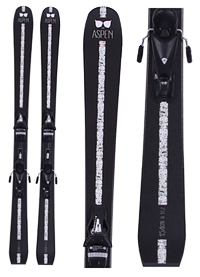 Aspen Leaves
(Sport Skis)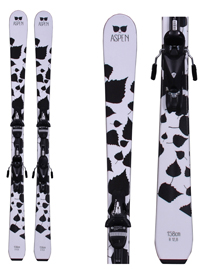 Aspen Bark
(Sport Skis)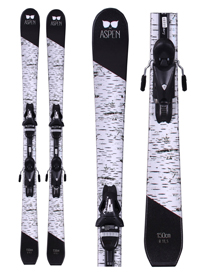 PERFORMANCE SKIS
Salomon N Q-98 NA

Salomon N Q-88 Lux

Salomon NR Q-90 R

Salomon Enduro RX 800

Salomon Rocker 2
Salomon Czar

K2 Sidestash

K2 Hellbent

Salomon Knight
Stockli Laser SX

Stockli Laser CX

Stockli Laser GS

Stockli Spirit Motion

Stockli Spirit Globe

Stockli Stormrider 78

Stockli Rotor 72

Nordica Enforcer

Kastle BMX 88

Kastle LX 82

Kastle MX 82

Rossignol Experience 83

Volant Pure Silver

Fischer Motive 80 Powerrail

Fischer Motive 76 (white)

Fischer Aspire FP 9

Atomic Affinity Air

Atomic Affinity Plus

Atomic Cloud Nine

Atomic Cloud Seven

Atomic Nomad Smoke TI

Atomic Nomad Smoke Plus

Atomic Whiteout

SPORT
Fischer XTR Motive Powerrail

Fischer XTR Viron Powerrail

Fischer Mystique White

Fischer Mystique Purple

Salomon Enduro LX 750

Salomon Focus

K2 Amp RX

JUNIOR
Fischer RC 4 Race Jr.

Fischer Progressor Jr. Rail

Fischer Koa Jr. Rail

Fischer Watea Jr.

JUNIOR FREERIDE
Fischer Stunner

NEW! BOOTS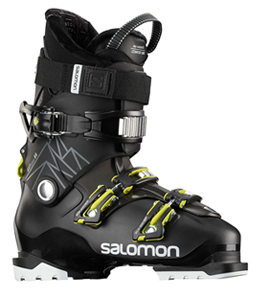 BENEFITS
CONVENIENCE
3 dedicated features: Slide-in liner for easy step-in, ratchet buckle for fast adjusting and Hike and ride system to improve walking
LIGHTWEIGHT
At a scant 1.6kg, QST Access is one of the lightest boots in it's class.
LIGHTWEIGHT
Lightweight shell and liner to reduce fatigue.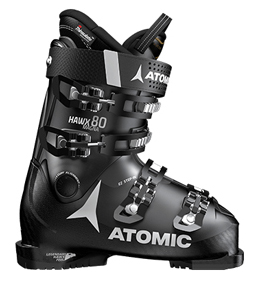 BENEFITS
The most forgiving men's ski boot in the Magna series, the Atomic Hawx Magna 80 is perfect for skiers looking for convenience and control in a wide fit.
It's a great boot for your first couple seasons of skiing, especially for lighter-build skiers for whom a stiffer boot would be harder to control and much less comfortable. If you're an easy rider, then this is an easy ride.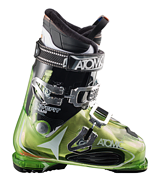 LIVE FIT PLUS M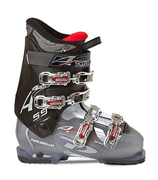 Dalbello Aerro 5.7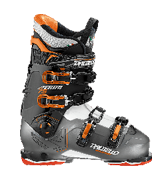 Dalbello Aerro 75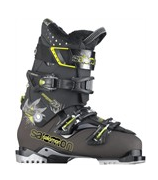 Salomon Quest Access 70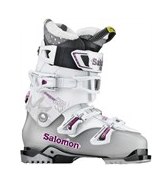 Salomon Quest Access 70W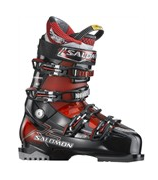 Salomon Mission RS 7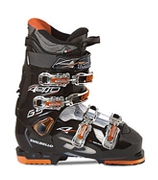 Dalbello Aerro 6.7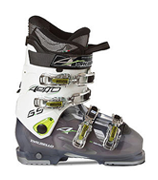 Dalbello Aerro 6.7
WOMEN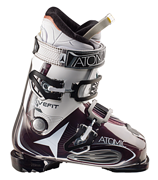 LIVE FIT PLUS W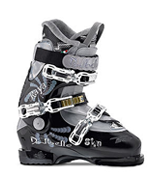 Dalbello Raya 7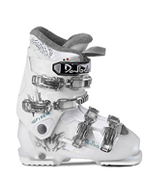 Dalbello Aspire 5.7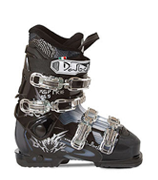 Dalbello Aspire 5.7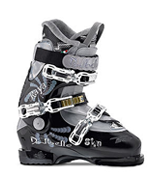 Dalbello Raya 7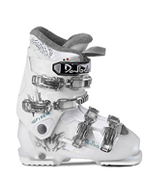 Dalbello Aspire 5.7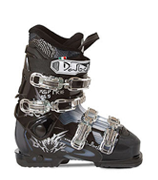 Dalbello Aspire 5.7
KIDS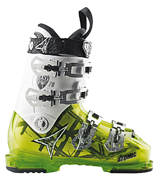 Atomic Live Fit Lf 70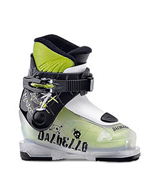 Dalbello Menace 1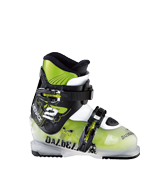 Dalbello Menace 2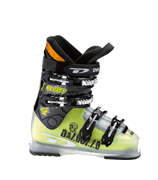 Dalbello Menace 4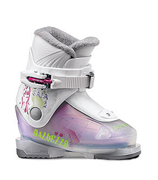 Dalbello Gaia 1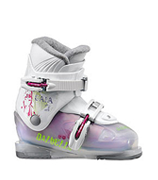 Dalbello Gaia 2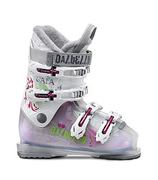 Dalbello Gaia 4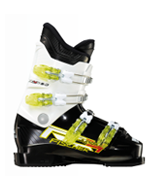 Fischer Soma RC4 JR. 50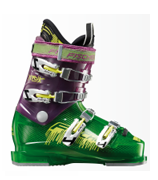 Fischer Soma X JR. 70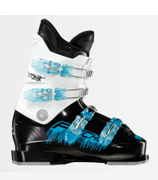 Fischer Soma X JR. 50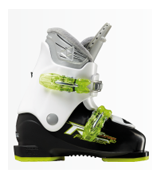 Fischer Soma Race JR. 20
Fischer Soma X JR. 20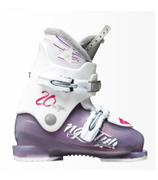 Fischer Soma Girlie 20
Fischer Soma Race JR. 10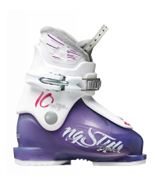 Fischer Soma Girlie 10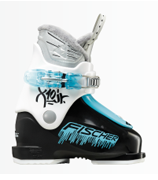 Fischer Soma X JR. 10