SKI GEAR
NEW! Salomon and Atomic Skis
Atomic
SAVOR 3 + M 10 GW

Click to zoom in
BENEFITS
The Atomic Savor 3 is a confidence-building ski that helps beginner skiers enjoy the whole mountain from first turns to last lifts. Accessible, predictable, comfortable, it's the perfect ski for aspiring skiers to start having winter adventures. Triple sidecut offers excellent edge control – this is a ski that you steer, not one that steers you – and Bend-X Technology offers a flex zone in the binding area letting new skiers bend their skis with less power, for easier turn initiation. Classic barriers to the sport – exhaustion and soreness, complicated equipment – are no more. That's how the Savor series makes you a better skier!
Atomic
VANTAGE 83 R + M 10 GW

Click to zoom in
BENEFITS
The Atomic Vantage 83 R is a great all-mountain ski – perfect for piste skiers who venture off piste every now and then. The Vantage 83 R has a Light Woodcore that cushions vibrations for a smoother ride. It comes with an All Mountain Rocker in tip and tail that performs on all snow conditions and in any terrain. Plus a versatile 83mm waist width and a Cap Sidewall for great edge hold on the groomers. Its sidecut has a bigger radius at the tip and a smaller radius at the tail for easier turn initiation and grip out of turns.
Atomic
VANTAGE 86 C

Click to zoom in
BENEFITS
From icy hardpack to fresh snow, Atomic Vantage 86 C offers precision and practicality in all snow conditions. Super lightweight and strong, it's built with Prolite – our revolutionary light construction with added reinforcements in key zones. When combined with Atomic's lightweight Carbon Tank Mesh and Dura Cap Sidewall, the ski delivers strength and stiffness in all the right places for powerful, crisp, and effortless turns. Its minimal weight makes for easier handling and therefore easier on your body. For those graduating from a narrower-ski background, this ski is an excellent first foray into the world of modern all-mountain skis. Feel lighter. Be Stronger. Ski Better.
Salomon
N QST 92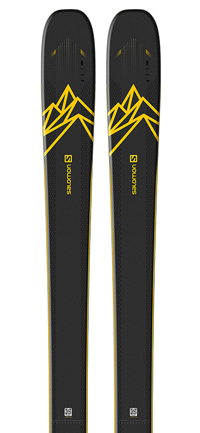 Click to zoom in
BENEFITS
POWER
A new tip-to-tail carbon powered C/FX layer takes our supercharged construction to the next level, for increased power and edge grip.
STABILITY
Experience confidence-boosting stability thanks to the integration of our exclusive Cork Damplifier technology in the tip and tail.
AGILITY
With an all new shape, the QST 92 offers smoother turn initiation and is easier to roll edge to edge especially when making shorter turns.
Salomon
E XDR 80 ST C+Z10 GW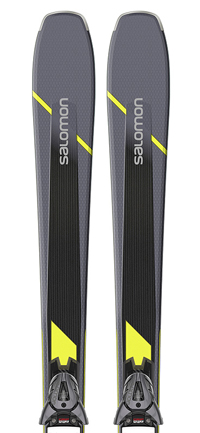 Click to zoom in
BENEFITS
EDGE GRIP
The Semi Sidewall construction is built to provide you with better edge grip in all terrain.
TERRAIN ADAPTATION
The Woodcore construction ensures great stability and ski-to-snow contact, so you can handle different conditions and terrains with confidence.
PRECISION
A strong wood and basalt core reinforcement provides precision and power, so you can experience improved control when carving the groomers.
Atomic
Atomic Vantage 83 R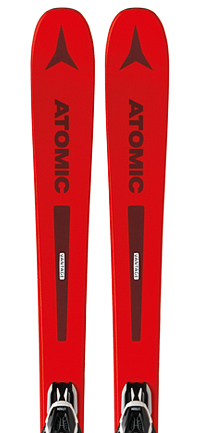 Click to zoom in
BENEFITS
The Atomic Vantage 83 R is a great option for the intermediate skier who wants agility and smooth turning.
Atomic's Step Down Sidewall 2.0 Construction dampens vibrations while giving you edge hold underfoot and easy steering in the tip and tail.
AMT Rocker will help you enter and exit turns easily while helping you float on top of any fresh snow. A Rental Base and Edge add extra durability. Atomic's Light Woodcore offers you a lightweight and forgiving ride down any terrain.
NEW! ASPEN SKIS
We are very excited to introduce our new brand of skis "ASPEN SKIS" made exclusively for Happy Sport Ski Rental. This new line of skis offers performance, sport, and junior models, all in great designs. Each model was tested on the slopes until ultimate perfection was achieved. ASPEN SKIS are handmade, allowing a final product that is unmatched in quality and uniqueness. Once you've experienced the rush that is ASPEN SKIS, you may just be hooked.
Aspen Skis Gentleman
(Men's Performance)

Aspen Skis Direction
(Men's Performance)

Aspen Skis Magic Meadow
(Women's Performance)
Aspen Indian
(Women's Performance)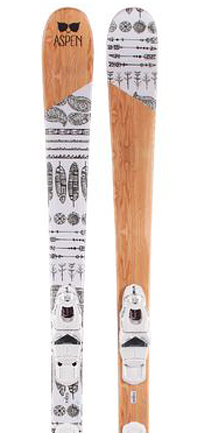 Aspen Shiny Finder
(Women's Performance)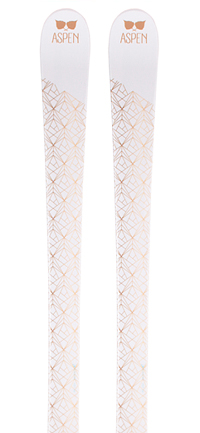 Aspen Rock
(Performance)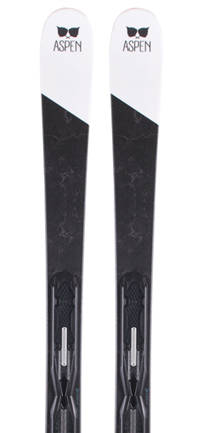 Aspen Galaxy
(Performance)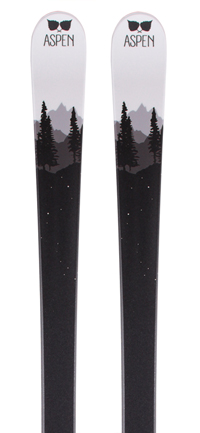 ASPEN Excentric Basalt
(Performance)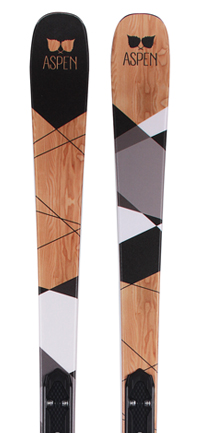 MORE ASPEN SKIS
Aspen Birch
(Performance Skis)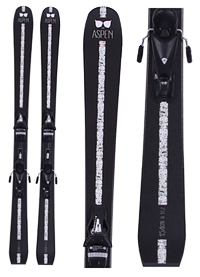 Aspen Leaves
(Sport Skis)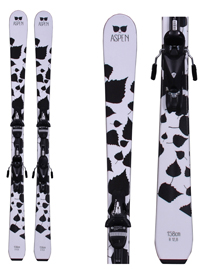 Aspen Bark
(Sport Skis)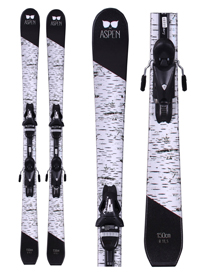 Aspen Skis Bliss
(Women's Skis)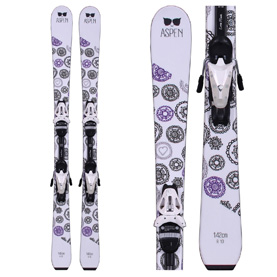 Aspen Skis Pattern
(Women's Skis)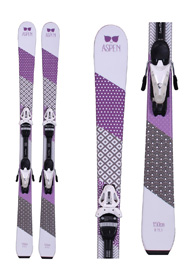 NEW!
Aspen Skis Wannado Girl
(Junior Skis)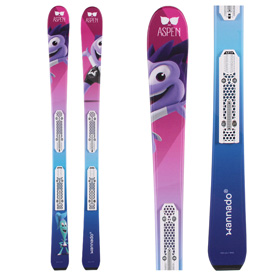 NEW!
Aspen Skis Wannado Boy
(Junior Skis)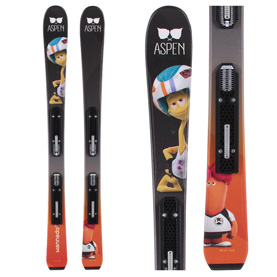 NEW!
Aspen Skis Zik Zak blue
(Junior Skis)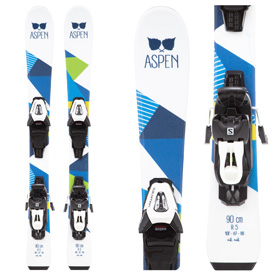 (Junior Skis)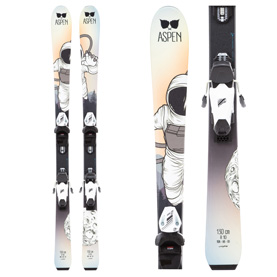 (Junior Skis)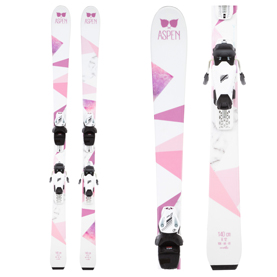 PERFORMANCE SKIS
Salomon N Q-98 NA

Salomon N Q-88 Lux

Salomon NR Q-90 R

Salomon Enduro RX 800

Salomon Rocker 2
Salomon Czar

K2 Sidestash

K2 Hellbent

Salomon Knight
Stockli Laser SX

Stockli Laser CX

Stockli Laser GS

Stockli Spirit Motion

Stockli Spirit Globe

Stockli Stormrider 78

Stockli Rotor 72

Nordica Enforcer

Kastle BMX 88

Kastle LX 82

Kastle MX 82

Rossignol Experience 83

Volant Pure Silver

Fischer Motive 80 Powerrail

Fischer Motive 76 (white)

Fischer Aspire FP 9

Atomic Affinity Air

Atomic Affinity Plus

Atomic Cloud Nine

Atomic Cloud Seven

Atomic Nomad Smoke TI

Atomic Nomad Smoke Plus

Atomic Whiteout

SPORT
Fischer XTR Motive Powerrail

Fischer XTR Viron Powerrail

Fischer Mystique White

Fischer Mystique Purple

Salomon Enduro LX 750

Salomon Focus

K2 Amp RX

JUNIOR
Fischer RC 4 Race Jr.

Fischer Progressor Jr. Rail

Fischer Koa Jr. Rail

Fischer Watea Jr.

JUNIOR FREERIDE
Fischer Stunner

NEW! BOOTS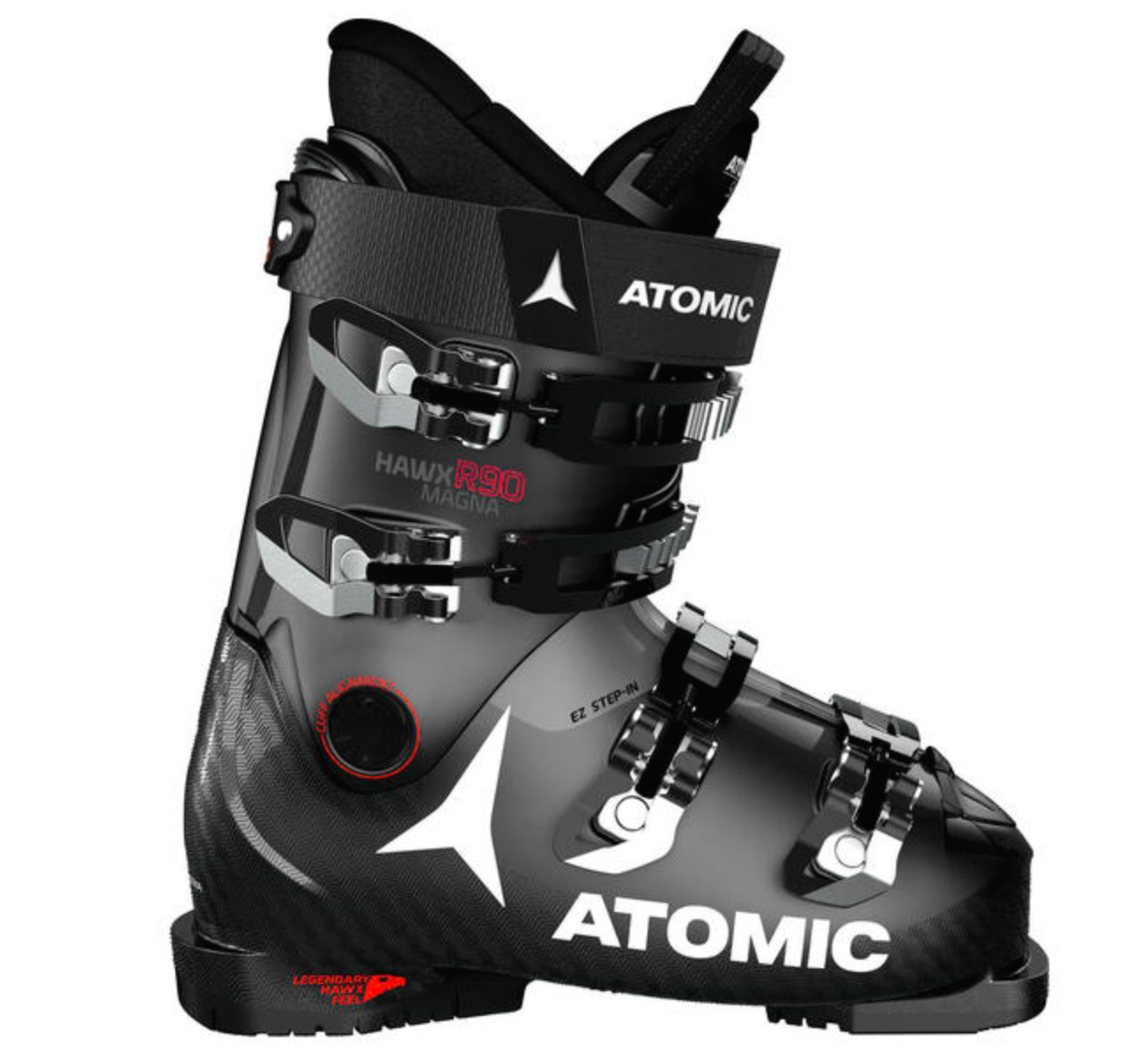 BENEFITS
The Atomic Hawx Magna R90 is a great wide-fit rental boot for skiers looking for extra comfort. It provides the Legendary Hawx Feel in a 102mm wide last, plus Easy Step-in – perfect for people with wider feet. It's of course built specifically for high-volume rental business: an ultra-durable and scratch-resistant PU Cuff and Shell, rental color-coded sizing, toolless adjustable buckles, and easy bar-coding for even the busiest rental centers. A great boot for first-timers and novice skiers.
The Atomic Hawx Magna R90 is a popular wide-fit ski boot for rental.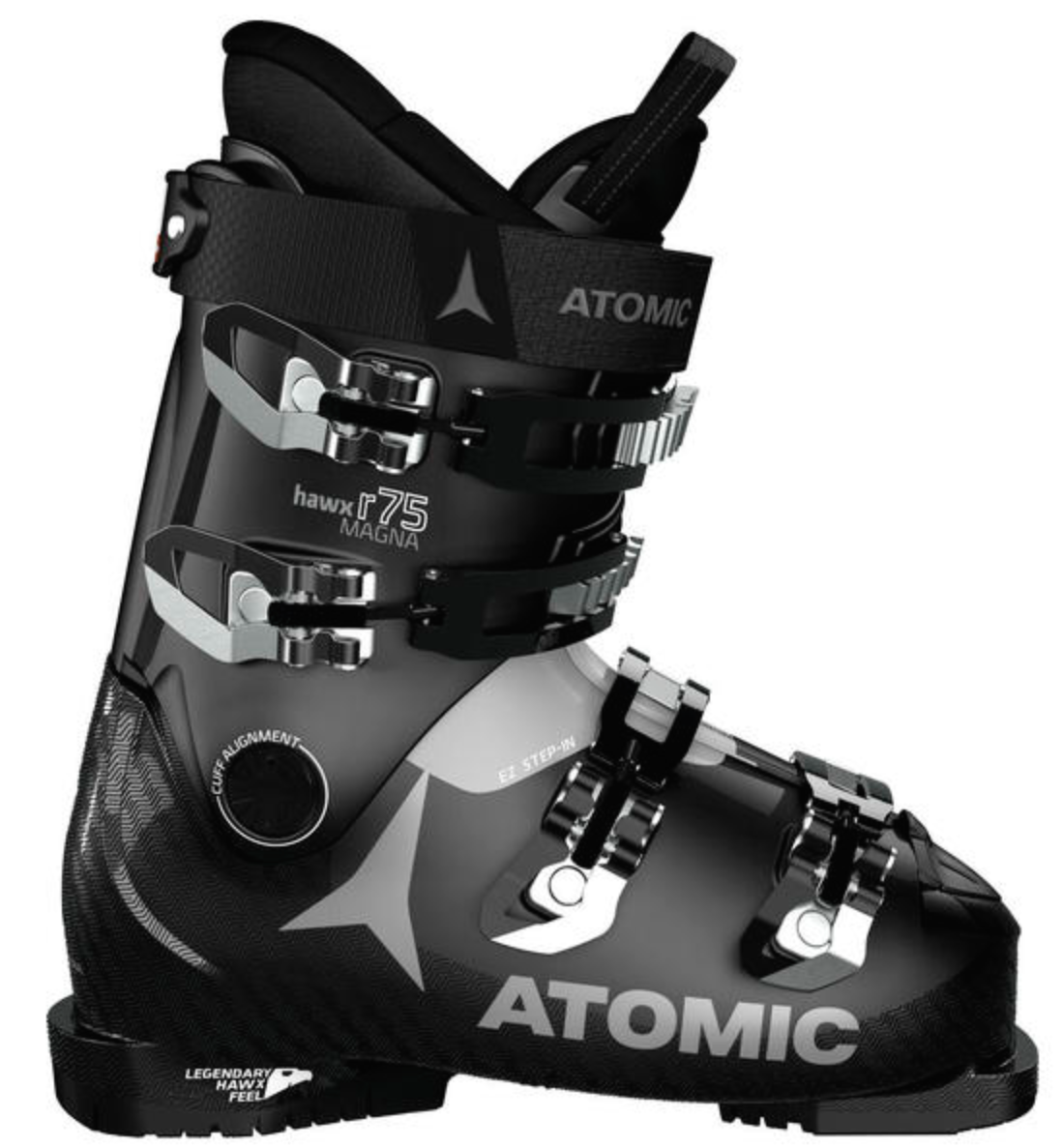 BENEFITS
With a 102mm wide fit and Easy Step-in design, the Atomic Magna R75 W ski boot provides the Legendary Hawx Feel for women with wider feet. Designed with high-volume rental business in mind, it features an ultra-durable and scratch-resistant PU Cuff and Shell that is rental color-coded by size, and of course, barcode ready. Offered with slightly less flex, specifically for female skiers.
The Atomic Hawx Magna R75 W is a top women's wide-fit ski boot for rental.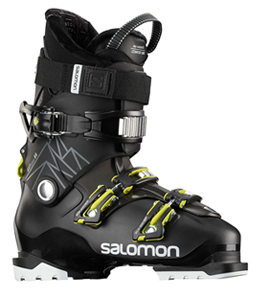 BENEFITS
CONVENIENCE
3 dedicated features: Slide-in liner for easy step-in, ratchet buckle for fast adjusting and Hike and ride system to improve walking
LIGHTWEIGHT
At a scant 1.6kg, QST Access is one of the lightest boots in it's class.
LIGHTWEIGHT
Lightweight shell and liner to reduce fatigue.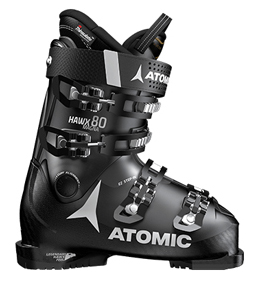 BENEFITS
The most forgiving men's ski boot in the Magna series, the Atomic Hawx Magna 80 is perfect for skiers looking for convenience and control in a wide fit.
It's a great boot for your first couple seasons of skiing, especially for lighter-build skiers for whom a stiffer boot would be harder to control and much less comfortable. If you're an easy rider, then this is an easy ride.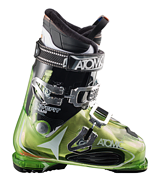 LIVE FIT PLUS M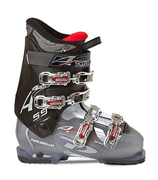 Dalbello Aerro 5.7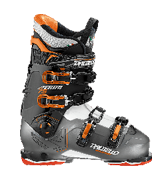 Dalbello Aerro 75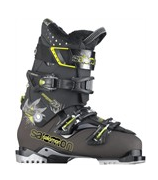 Salomon Quest Access 70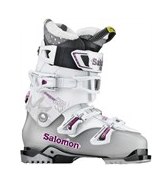 Salomon Quest Access 70W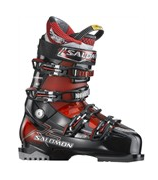 Salomon Mission RS 7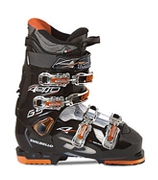 Dalbello Aerro 6.7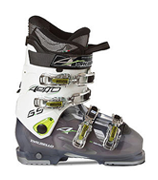 Dalbello Aerro 6.7
WOMEN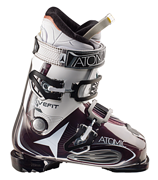 LIVE FIT PLUS W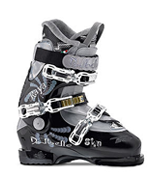 Dalbello Raya 7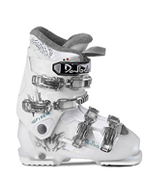 Dalbello Aspire 5.7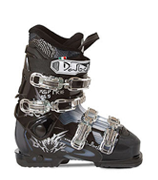 Dalbello Aspire 5.7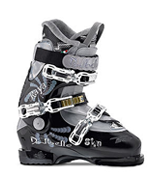 Dalbello Raya 7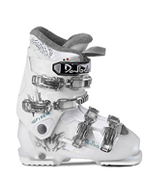 Dalbello Aspire 5.7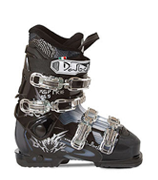 Dalbello Aspire 5.7
KIDS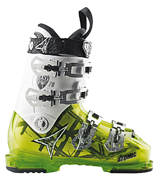 Atomic Live Fit Lf 70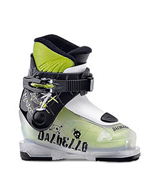 Dalbello Menace 1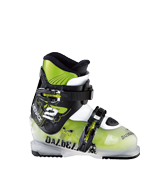 Dalbello Menace 2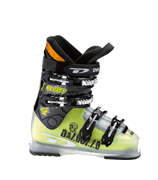 Dalbello Menace 4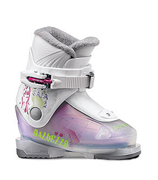 Dalbello Gaia 1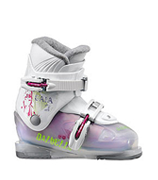 Dalbello Gaia 2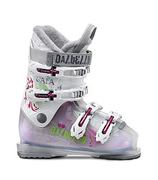 Dalbello Gaia 4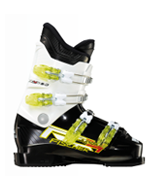 Fischer Soma RC4 JR. 50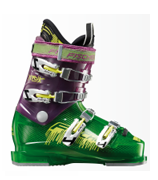 Fischer Soma X JR. 70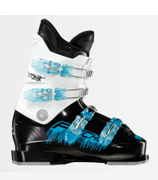 Fischer Soma X JR. 50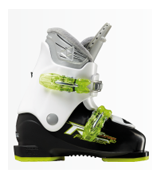 Fischer Soma Race JR. 20
Fischer Soma X JR. 20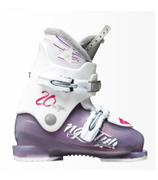 Fischer Soma Girlie 20
Fischer Soma Race JR. 10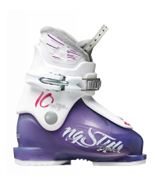 Fischer Soma Girlie 10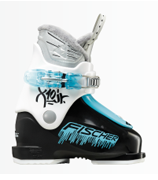 Fischer Soma X JR. 10